Pastilles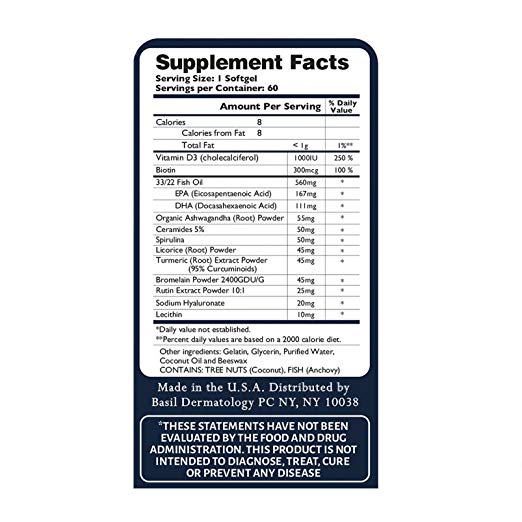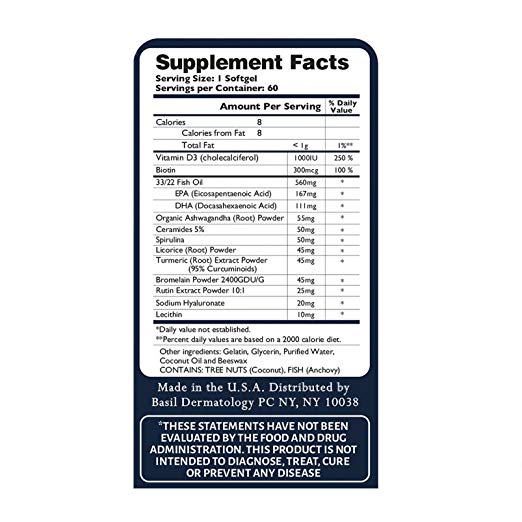 sold out
Pastilles
Optimize Hair Growth

Boost Collagen Production

Promote Even Skin Tone

Curb Dermal Inflammation

Recover and Maintain Skin Elasticity
A 60-day Superfood Supplement uniquely crafted to support normal structure and function of skin, hair, & nails. Formulated by NYC's top dermatologist, Bobby Buka MD, to blend the best neutraceutical ingredients with the very latest in proven dermatologic science. So take the guess work out and skip the soft science distractions. One superfood tablet daily - made by your board-certified dermatologist - for your best skin. COCONUT Oil, anti-pathogen, soothes inflamed skin, reduce redness, and rehydrate..
FISH OIL provides long-chain fatty acids to help maintain skin's smooth elastic texture and has shown a promising role in melanoma prevention.
VITAMIN D3 enables our skin to quickly process proteins, aiding dermal replenishment while preventing skin malignancies.
BIOTIN (Vitamin B7) serves as a co-factor for faster hair and nail growth.
ASHWAGANDHA inhibits the expression of malignant skin cells.
CERAMIDES regulate the differentiation of skin cells to form the ideal skin barrier.
SPIRULINA (oceanic algae) promotes the activity of T cells vital for our skin's immune system.
BROMELAIN aids the dermal vascular system - whisking harmful toxins away.
HYALURONAN aids wound healing and scar formation by modulating inflammatory levels.
TURMERIC exhibits strong anti-neoplastic and antimicrobial activity.
RUTIN stimulates fibroblasts to improve dermal density, elasticity, and wrinkling.
CURCUMIN demonstrates bactericidal activity against pathogens attacking the skin's surface.